Lloyd and Rose Buck
Lloyds' passion for birds began at a very young age and he has been lucky enough to turn it into a long rewarding career, he has an instinctive , intuitive way with the birds, and is also an accomplished wildlife presenter.
Rose was a nursery nurse for many years but with an interest in natural history and her nurturing, patient nature translates well into imprinting the waterfowl, rearing the starlings and other birds.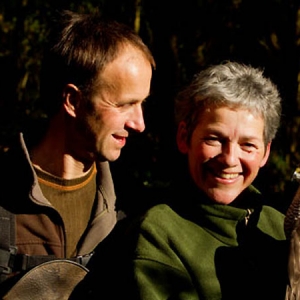 "Our birds are our family business and our income, but they are not just a way of earning a living, to us, they are part of our family."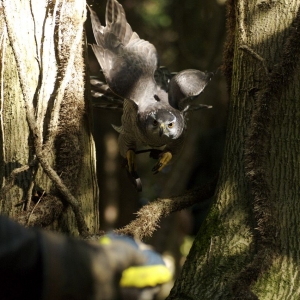 "Looking after our birds is a not just our career and job, it is a lifestyle, as you have to be there for them seven days a week, but we love it" says Lloyd.
"We describe ourselves as bird behaviourists and handlers,specialising in working with our birds for many tv and film sequences and because we always make sure the birds enjoy themselves we can get the best out of them without compromising their welfare"